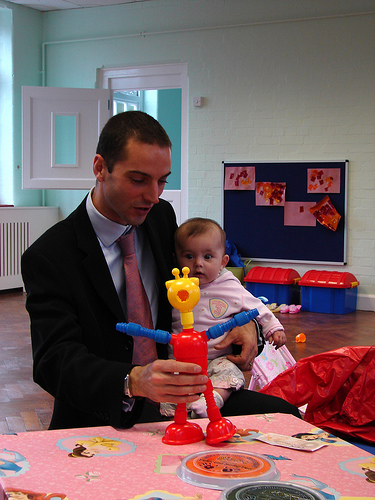 Your child goes to a setting. What's it like there? You enjoyed your first visit to see the place at work. So much so you sent your child there. When was the last time you visited to stay and play?
Time for a Visit
If only to see how your little one interacts with others. I loved seeing the routines he can do that I didn't give him. ( See I knew he could take direction really.)  Visiting a setting was were I first learnt the tidy up song, Clean up! Clean up! Everybody everywhere!
Workers and standards come and go. New initiatives and practise that are easily transferred to home. You get to see your child interact with others.How they are there provides more of a picture of who they are.
When was the last time you were able to visit your child's setting?
Click here to read the rest of the posts in the series, 31 Days to a more Playful Tot.
{Image credit}
If you enjoyed this post make sure you are subscribe to my mailing list with encouragement and ideas for Simple Parenting