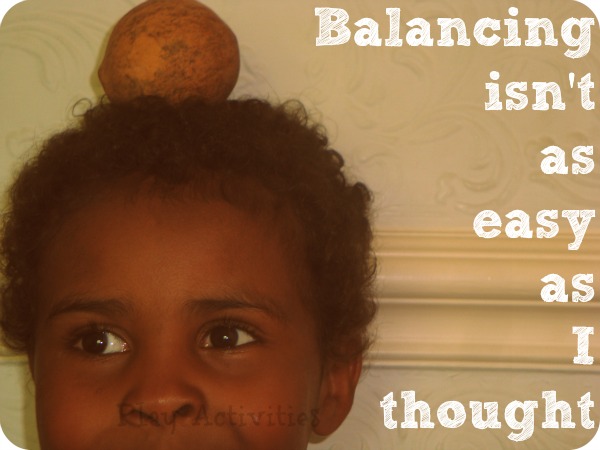 Welcome to Day Twenty Four of 31 days of Sensory Play.
It's a lot harder than they think to balance things on their head. Especially when they are used to moving a mach speed!
The patience and stillness is something that takes some of them a little time to master.
I can tell you it'll be funny and if you can do it at the same time- hilarious!
How are you coming along with your together time?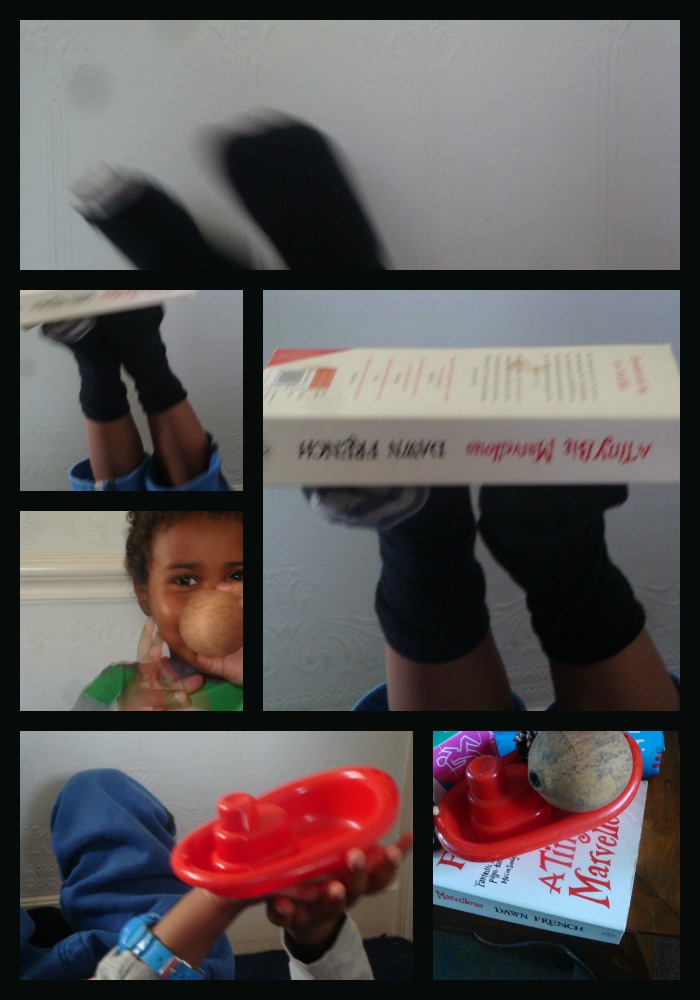 Your turn
Find some fun objects and have some balancing fun.
Come back and share your experiences, stories and activity.  Share your post here in the comments or share your photo on Facebook
Find the other days in this series
Grab our badge