Toys, games and books that are simple enough to inspire the child to do more than one thing are the type of play activities we like to encourage. I'm not talking about the toys with all the bells and whistles. We have some of those but the ones I really like to have out and encourage are the ones that the kids get to be in charge.
Muddle farm is one of these toys/books in our family.This particular Muddle Farm is well loved.
Muddle Farm: A Magnetic Play Book
is an interactive storybook. The animals stick to the page and peel off. Not like stickers more like a magnet. There is a partial story with questions on each double page. But what I like the most about Muddle farm is that the kids can make up any story they want.
It's great for pretend play and exploring language.
For the toddlers and babies, they love to make the sounds of the animals. We can work with them or they can play by themselves.
There's something exciting to a preschooler and toddler to be able to make their own story.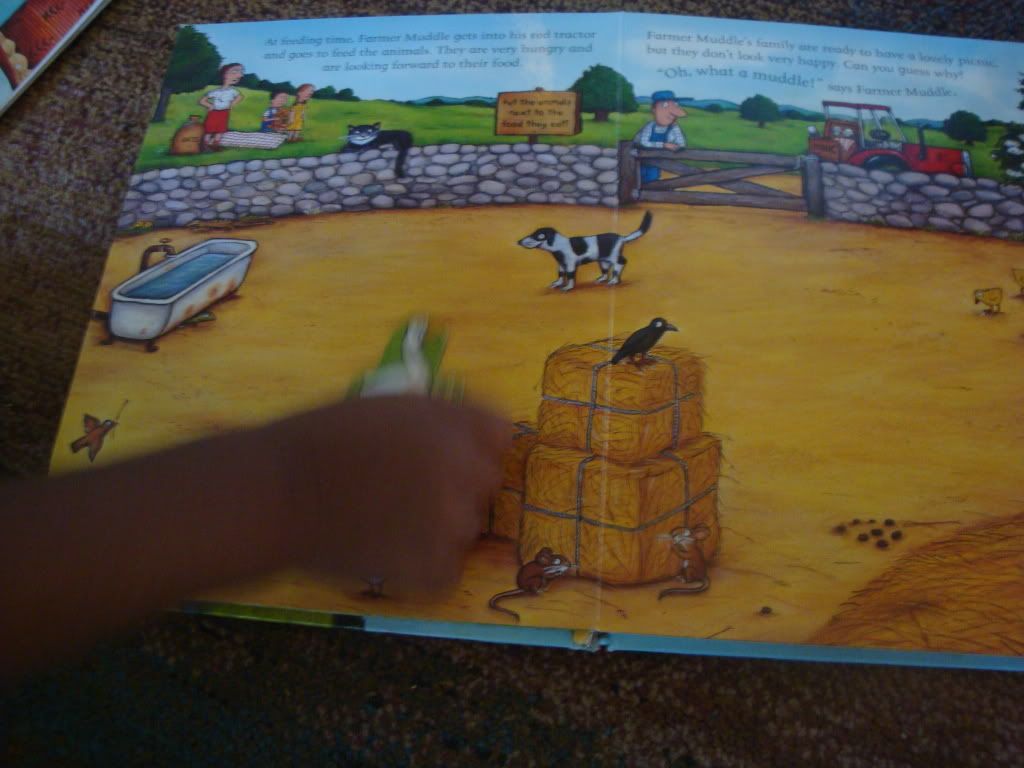 This is one of those books we don't have out all the time. It seems to hold its appeal when you take it out occasionally.
It is a great grab and go book for the Doctor or Dentist's office or church service.
What magnetic or interactive play books do you like?