Wordless Wednesday yesterday was messy play part 2.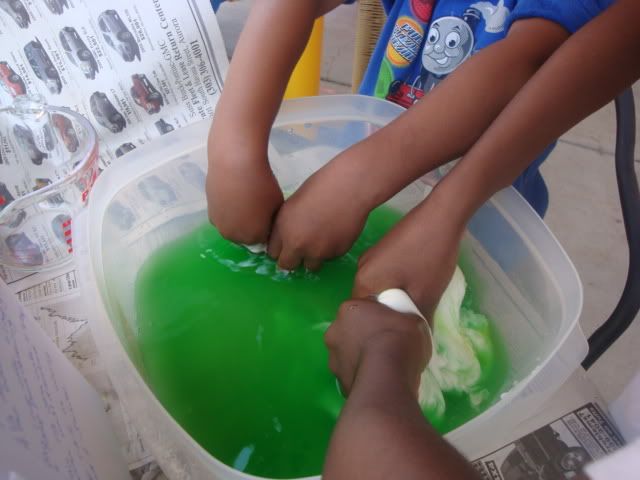 We've been wanting to try gloop for a long long time but truth be told I just didn't know if I could do it. We're all big playdoh people over here. However, the boys were keen and the stars were aligned ( just kidding) so we tried.
First attempt = Failure!
We were all really bummed. We'd run out of white glue now so that kind of was it. But I didn't think giving up was the right thing to do.
So we found another set of instructions and watched a few instructional videos together. So now we felt we had it right.
Second attempt= Success!
Who said we can't all learn something about perseverance
Here's the recipe that worked for us.
8  oz White glue

1 cup water

1 cup warm water

1.5 tsp borax

food colouring

Mix glue + water and colouring in one container
Mix warm water and borax together in another container
Pour 1 into 2.
Stir continually.
Pull out onto wax paper and knead gloop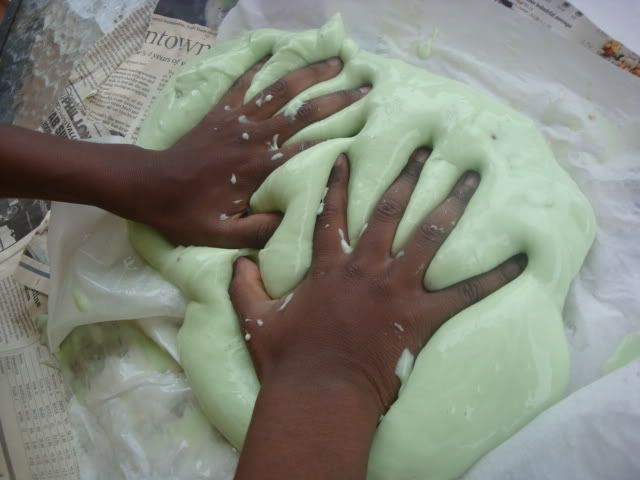 It actually isn't messy to set up. I don't know why I thought it would be.
Do you have a budding scientist at home who likes mixing? They may like Super Science Concoctions: 50 Mysterious Mixtures for Fabulous Fun (Williamson Kids Can! Series)