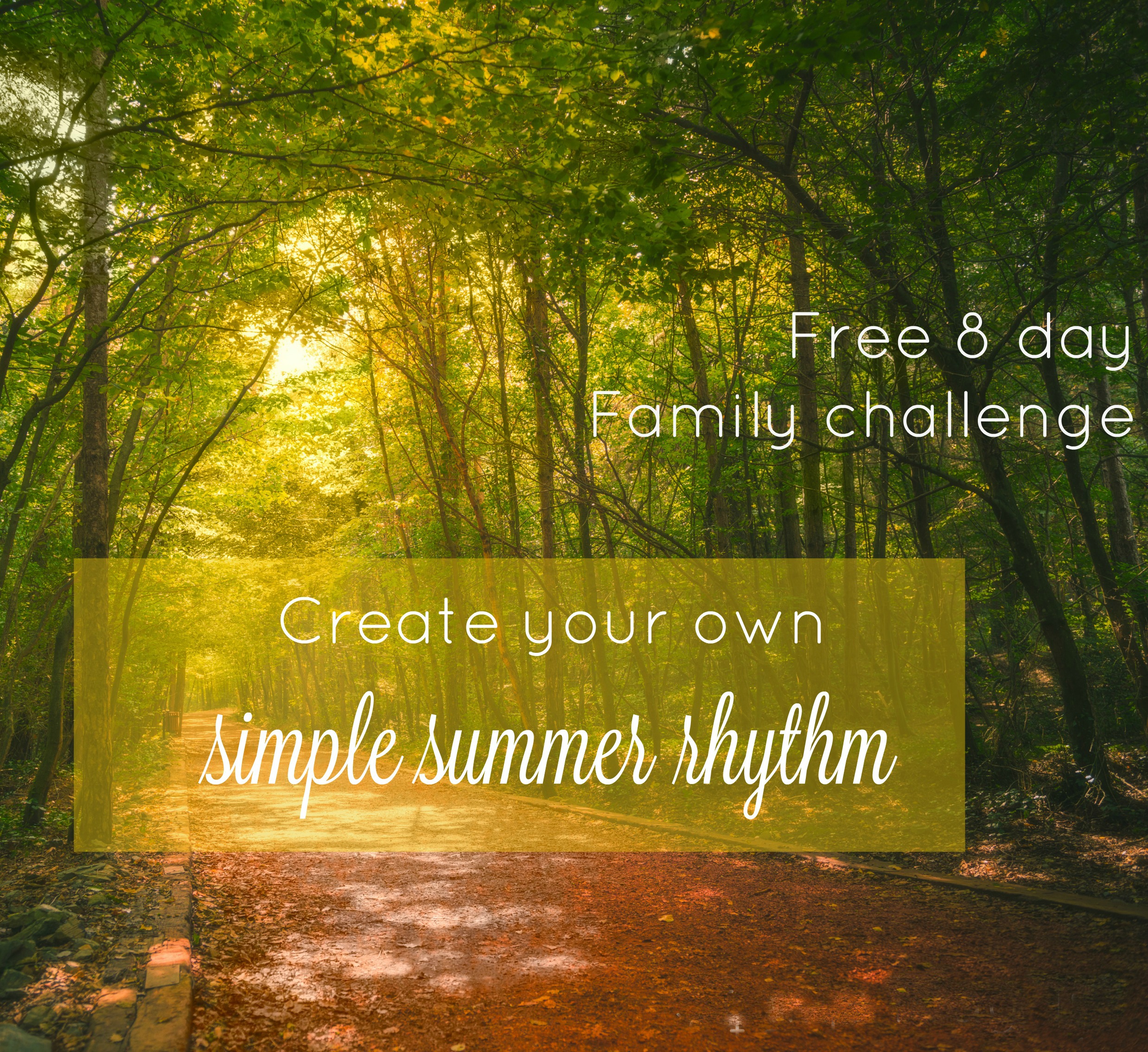 Ready to create a simple summer rhythm for your family?
Join our FREE 8-day challenge and start simplifying your summertime to just what you need for your family. Come dream, reflect and craft that summer you secretly dream of
:: Less chaos
:: More downtime
:: Choose slow
INSESSION
Summer downtime: It's easy to keep adding just another thing into the summer schedule as every new thing looks so good and will be just perfect. When the children get out from school they need a break, time and space to create, play and learn without a too full schedule. This year let's do it together!
During this challenge, you'll have eight emails each morning and printables with action steps.
Soak up the support within our private Facebook community and join in the discussions with MOTHERS like you working together on a summer full of memories.
No more dreading the summer approaching
At the end of this challenge, you'll have a ROAD map for your super simple summer for your AWESOME family. Because we know that things change you'll have the confidence to adapt your schedule to suit the 'things' that come up unexpectedly.
Your summer won't be full to bloating with action and energy but simplified with space, time, calm and connection as welcome friends.