My preschooler likes to paint.
I'm not very artistic even though I love visiting Pink and Green mama for inspiration with art. I'm trying to find different ways to encourage this creative side and not allow my lack of paint creativity hinder my children's obvious enjoyment of using paint. Usually they have an unstrucutred art activity. Here's the paint choices. Which do you want? Here are the paper choices- which do you want? Choose 3 -5 sheets. Then they go wild for a while.
Today I worked together with the preschooler on this piece. It's a joint effort. I think it is pretty obvious where I helped and what he did. 🙂
We experimented with a picture and crayons today then washed it all with watered down paint.
1.
2.
3.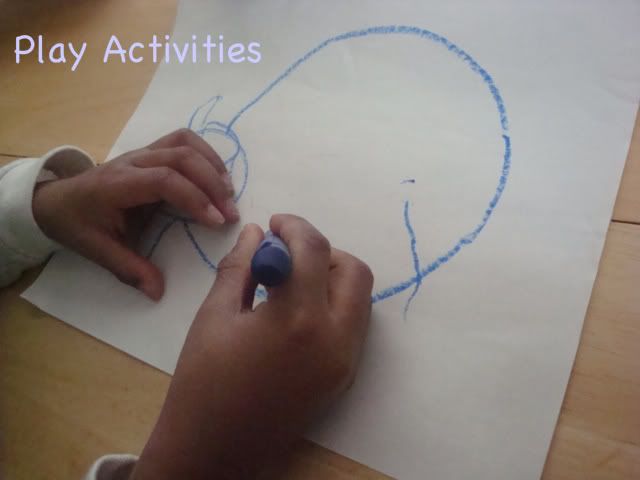 4.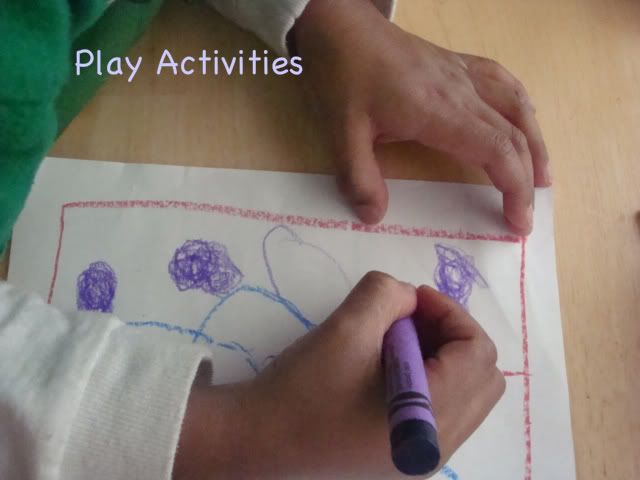 5.
6.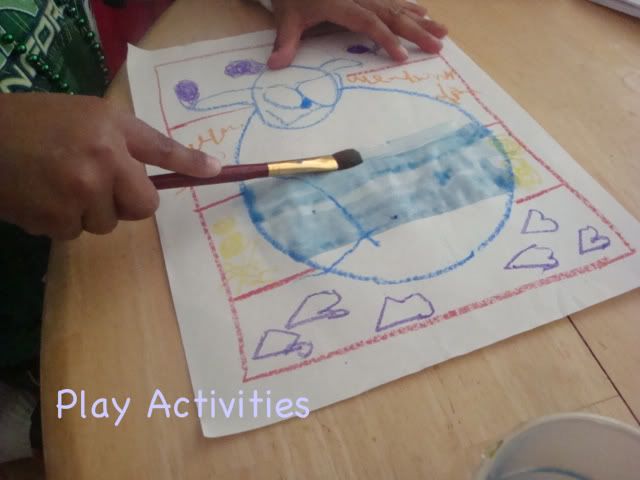 7.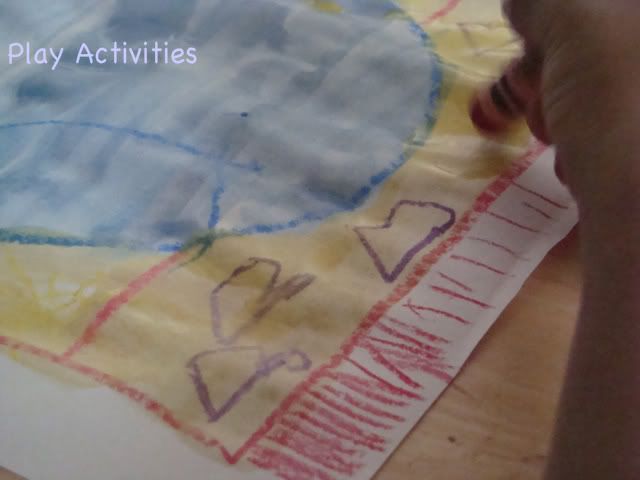 ………….. The cat sat on the mat:)
What we achieved today: Creative moment…calming time….focus…..concentration…achievement and a big smile.
**********************************
Raising Playful Tots is an Internet radio or Podcast available 24hrs a day . Host: Melitsa Avila of Play Activities. Download each episode yourself visit each show notes to do this or have iTunes do this automatically for you.
Week 17th Jan 2010: We revisit evaluating play and how it helps to make us the type of parent we want to be by having manageable and realistic goals for our children's play life. Two new play articles in the news that will have an impact on our play and a family game we enjoy. Keep up to date with new show by signing up for the newsletter. When you sign up for the newsletter you get a free 11 page special report 10 ways to extend your child's play.