The ups and downs of Raising a playful tot discussed in this weeks episode with one personal incident and 5 unexpected playtime and learning experiences.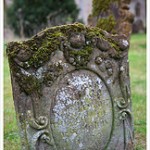 Image credit: Barbara Rich
Listen::
You can
Listen to this week's show
Podcast: Play in new window | Download
Subscribe: Android | Google Podcasts | Stitcher
Show notes::
church and church yard
rough patch of ground
new part of town
Supermarket
neighbour
Family night and Dinner time activities download
Support::
Post your comments after you've listened to the show below to give back to our guest. We're all interested in your opinion and thoughts.
Cheers.
Share::
If you enjoyed today's show please tell your friends.
Have your say::
"Like" us on Facebook
Join in with the topic of the week from the Podcast